GOD IS AT WORK ALL THE TIME!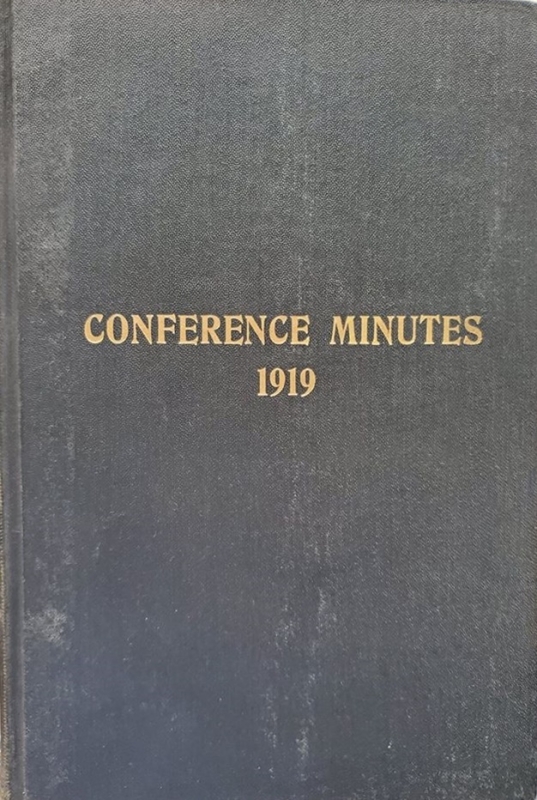 Recently two separate reports came my way and I thought it was so interesting to see how God's work continues regardless of the time, place and issues at hand. The first is an excerpt from an East Michigan Conference (EMC) report that was included in their 1919 Annual Conference Minutes:
"During the first part of the year we were greatly handicapped in our work by the dread disease, Spanish Influenza. Nearly all of our churches were closed for weeks and not a service was held. This had a depressing effect on the spiritual condition of the work. But, notwithstanding all we have had to encounter, almost all of the preachers have held special meetings on their charges and with some result and in our judgment, we think the work is on the upgrade… It is with a sense of pleasure that we close the year's work and take a retrospect and see how the Lord has blessed by giving us grace and physical strength to execute the work assigned us." (From the Marston Memorial Historical Center; see more HERE)
Second, Superintendent Tom Dougherty (North Michigan Conference) shared the following encouraging words despite not being able to hold their Annual Conference last weekend as originally scheduled:
"The North Michigan Conference is looking forward, even as we minister today from homes and empty church buildings. Most of our churches have increased their presence online. We are discovering new friends while ministering to our church families through new and old fashion methods of connecting.
We are positioning ourselves for great cooperate worship relaunches while engaging in new ministry processes that will continue when we are free to worship together again . . . . We are fully involved with the realities of the here and now and looking forward to a year of expansion."
God is at work in Michigan and around the world!
Chris DeBacker
Regional Vice President

Do you have a report of how God is blessing during these unprecedented times? Reply back to us and tell us your story!