Early in our marriage, my wife and I dreamed about having some land and enjoying country life. Thoughts of fruit trees, berry bushes, vegetable gardens, and flower beds were merely a hopeful desire. Eight years ago we moved to Brockport, New York, into a home with great potential and started working toward the dream. 

It has been quite a learning process. The deer ate the blueberry bushes during the second winter; the third winter they browsed on the fruit trees. We had a hard frost the next June that ruined everything. My work schedule kept me away quite a bit, and the weeds overtook new plantings. There were times when the work made the dream seem more like a nightmare.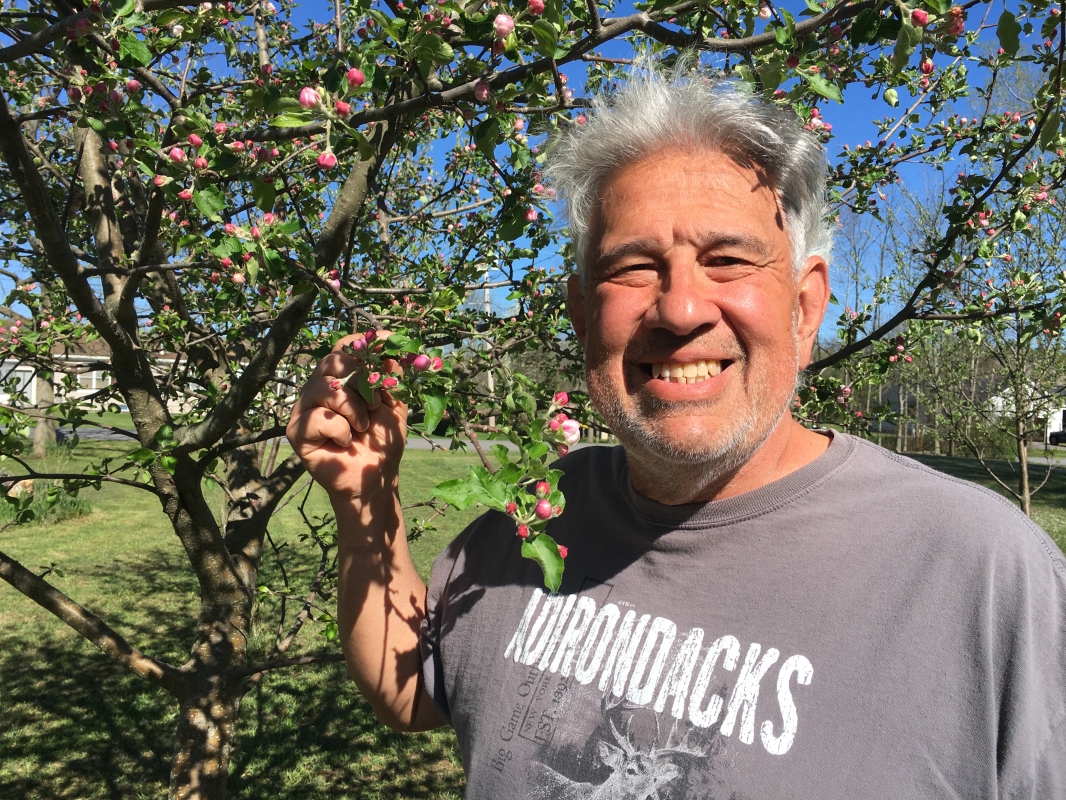 This spring things are looking different. The apple trees have more blossoms than we have ever seen; the asparagus is producing more than we can eat; and we are enjoying the harvest as we experiment with new rhubarb recipes! It reminds me of Paul's words in Galatians 6:

" So let's not get tired of doing what is good. At just the right time we will reap a harvest of blessing if we don't give up. Therefore, whenever we have the opportunity, we should do good to everyone—especially to those in the family of faith."

Paul is talking about a different harvest – the fruit of a life focused on sharing the love of Jesus with those around us. In an unexpected way, the past several months have tested our patience, endurance, and even our faith. But when we look with spiritual eyes, we see that the Lord has been doing what He always does … working in us, for us, and through us to accomplish a long-awaited harvest!

Recently our churches have been experiencing the reality of doing nearly all ministry outside the four walls of a building. We're creatively taking advantage of technology to expand ministry in practical and relevant ways like never before. As a conduit of the love of Christ to our communities, we have personally begun to care for people (sometimes folks we don't even know) in practical, innovative ways. 

Through the wearisome, dark times of this crisis, the light of Christ has shown through, and the fruit of the labor is beginning to bud. People around the world are seeing the need for something beyond self-sufficiency; individuals are yearning for the hope and security that only comes from Jesus; communities are honoring people who serve them; companies are sacrificing profit to increase charitable giving; and leaders are acknowledging ministries as essential to the wellbeing of our nation. 

God is doing something new, and He isn't finished yet. The blossoms are spectacular. I can't wait to see the overflowing harvest!

Rev. Steven "Mac" Macaluso
Regional Vice President
How to Give Property to Children
Parents have a number of reasons for making gifts to children. First, a parent should have sufficient resources for retirement and for long-term care needs before making substantial gifts.
Read More »
IRS Warning On COVID–19 Scams
In IR-2020-115, the Internal Revenue Service cautioned taxpayers to be on guard against tax fraud and other financial schemes. The COVID-19 crisis has opened a new door for fraudsters and scammers, who are creating strategies to victimize taxpayers.
Read More »
Content from Crescendo Interactive. 
CONTACT US TODAY TO BEGIN THE CONVERSATION
We believe that with effective counsel and financial management, each person can multiply the impact of the resources entrusted to their care.
Monday: 8:00am – 5:00pm
Tuesday: 8:00am – 5:00pm
Wednesday: 8:00am – 5:00pm
Thursday: 8:00am – 5:00pm
Friday: 8:00am – 4:00pm
Saturday: Closed
Sunday: Closed
8050 Spring Arbor Rd
PO Box 580
Spring Arbor, MI 49283
(517) 750-2727: phone
(517) 750-2752: fax