Saturday |  March 13, 2020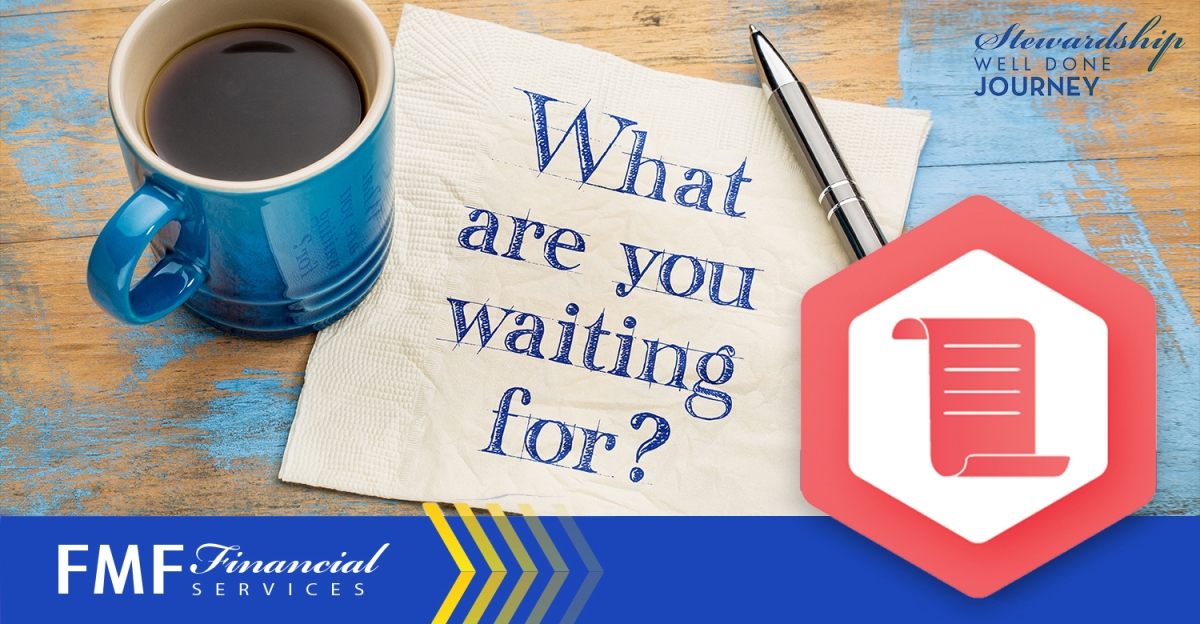 STEWARDSHIP WELL DONE JOURNEY
STEP 3 – ESSENTIAL DOCUMENTS

As part of our partnership with Light + Life, they have produced a discipleship guide for personal or small group study pertaining to Step 3 on the Stewardship Well Done Journey – Essential Documents. We invite you to download this guide and use it to begin a discussion about essential documents with your family or church friends. You might not think there is anything spiritual about Wills or Powers of Attorney, but we think you will find they fit right in with the abundant life offered in Christ.

We also invite you to peruse the March articles on the Light + Life website (www.lightandlife.fm). This month there are some fantastic insights on Love-Driven Justice – the second value of The Free Methodist Way.
Gifts with Life Income
Many friends of charity have acquired appreciated property over time. A great way to use this appreciated property is for a charitable gift.
Read More »
American Rescue Plan Act Benefits
On March 11, 2021, the President signed the American Rescue Plan Act of 2021 (ARPA). This bill includes $1.9 trillion of stimulus funding. The three sections of greatest interest to individuals are the $1,400 stimulus checks, a forgiveness of tax on $10,200…
Read More »
Sale and Unitrust
Gene and Carol purchased stock in a small medical service company several years ago. Now, Gene and Carol are looking for a way to save taxes.
Read More »
Content from Crescendo Interactive. 
CONTACT US TODAY TO BEGIN THE CONVERSATION
We believe that with effective counsel and financial management, each person can multiply the impact of the resources entrusted to their care.
Monday: 8:00am – 5:00pm
Tuesday: 8:00am – 5:00pm
Wednesday: 8:00am – 5:00pm
Thursday: 8:00am – 5:00pm
Friday: 8:00am – 4:00pm
Saturday: Closed
Sunday: Closed
8050 Spring Arbor Rd
PO Box 580
Spring Arbor, MI 49283
(517) 750-2727: phone
(517) 750-2752: fax