Saturday |  January 2, 2020
FMF Financial Services (FMF) is pleased to welcome Jim Harbour back to our field team!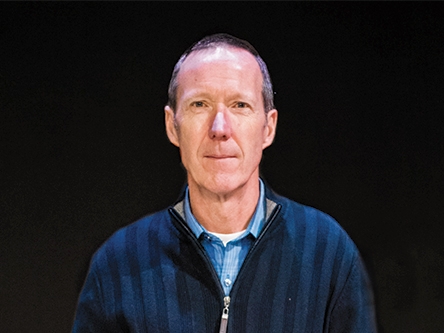 Jim is well known in the western region of the Free Methodist Church.  He is an ordained Elder in the Reach Conference of the Free Methodist Church. He currently serves at Sage Hills Church in Wenatchee, Washington, as the Pastor of Administration. During his 28 years in the Free Methodist Church, he has also served as an Executive Pastor, an Assistant Superintendent in the Pacific Northwest Conference, and as a full-time regional representative for The Free Methodist Foundation (2002-2006) prior to Arnie Brann.

Jim is a graduate of Seattle Pacific University. He also earned a certificate in the area of estate and gift planning from the College of William and Mary. Jim is married to Rebecca and has two amazing children, Jesse and Erin, and two active grandsons.

Initially, Jim's work will be focused on the east side of the Cascades in the Pacific Northwest Conference and in our Idaho churches. Other areas will be added as time allows. During this COVID season, Jim will focus his attention at the Sage Hills Church where he plans to continue to serve as Pastor of Administration. Jim will branch out as the COVID situation allows. He is available via ZOOM anytime.

Arnie Brann will continue to serve as Regional Vice President in the west.  

We are excited for the days ahead for FMF in the west and around the country!

Contact Jim Harbour
jharbour@fmfoundation.org
https://fmffinancial.org/jim/
What Caregivers Should Know About Medicare
I am the caregiver for my 81-year-old mother, who recently fell and broke her hip. I have a lot of questions about how original Medicare works and what it covers. Where can I get some help understanding this program?
Read More »
Trusts to Protect Children
Trusts are an excellent way to provide for the support and care of children while protecting them. Two important reasons to create a trust are to care for minor children or for a special needs child.
Read More »
Stimulus Payments in January
In a letter dated December 29, 2020, the Internal Revenue Service (IRS) announced that the new stimulus bill Economic Impact Payments are being sent to millions of Americans. The payments have begun with direct deposits to bank accounts and on December 30,…
Read More »
Give it Twice Trust
While visiting the Wills Planner on our website, June, a surviving spouse, came across the idea of a Give it Twice Trust.
Read More »
Content from Crescendo Interactive. 
CONTACT US TODAY TO BEGIN THE CONVERSATION
We believe that with effective counsel and financial management, each person can multiply the impact of the resources entrusted to their care.
Monday: 8:00am – 5:00pm
Tuesday: 8:00am – 5:00pm
Wednesday: 8:00am – 5:00pm
Thursday: 8:00am – 5:00pm
Friday: 8:00am – 4:00pm
Saturday: Closed
Sunday: Closed
8050 Spring Arbor Rd
PO Box 580
Spring Arbor, MI 49283
(517) 750-2727: phone
(517) 750-2752: fax